Project title: Embracing failure to facilitate second-chance entrepreneurship in the Danube region 

Project acronym: DanubeChance 2.0
Programme: Danube Transnational Programme
Project duration: July 2018 – December 2021
Total budget: 1 822 550€
Budget of UKS: 130 650€
Lead partner: IFKA Public Benefit Nonprofit Ltd. for the Development of the Industry (Hungary)
Web: http://www.interreg-danube.eu/approved-projects/danubechance2-0
DanubeChance2.0 is designed to enable the creation of a business environment that helps entrepreneurs save viable business and create more companies in the Danube region.
Objectives
Enabling a supporting ecosystem for honest re-starters
Awareness-raising of second chance entrepreneurial opportunities
Promoting re-structuring measures
Activities
WP1 – Project Management
WP2 – Communication Activities
WP3 – Landscape Screening
WP4 – Strategy Development
WP5 – Blended Learning Experience
WP6 – Business Restructuring
---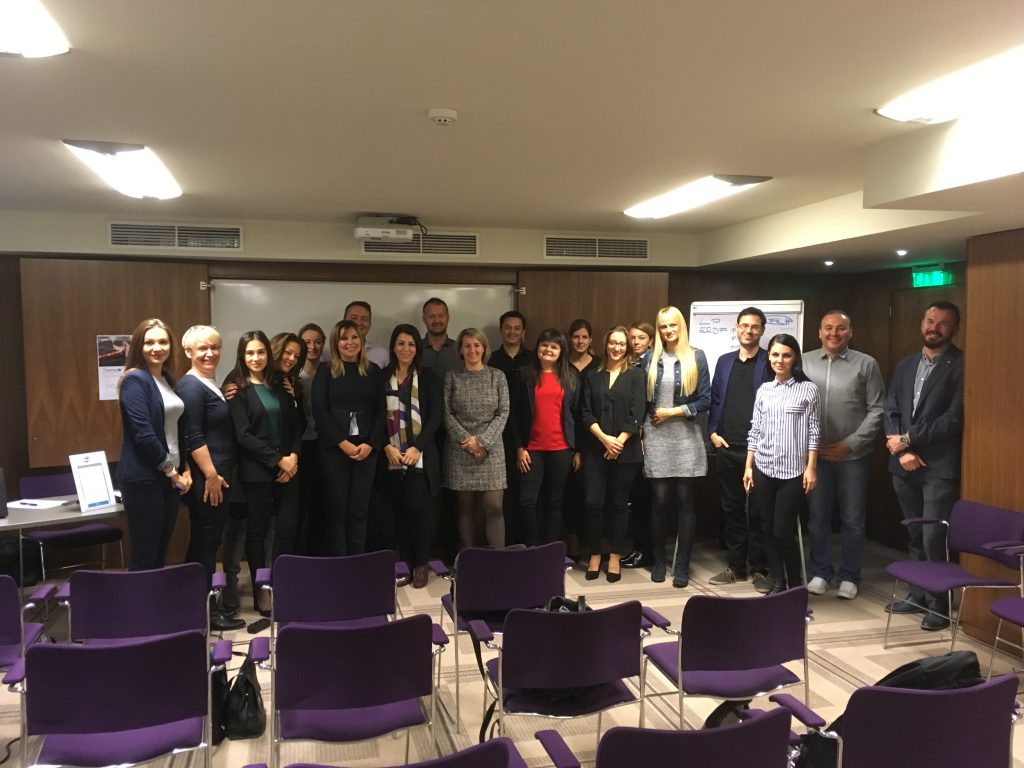 Kick-off meeting of project partners in Budapest 
---
NEWSLETTER:
Newsletter 1
Newsletter 2
Newsletter 3
Newsletter 4
Newsletter 5
Newsletter 6

---
Educational Programme:
Series of educational workshops focused on entrepreneurial skills:
Business planning with benefits of past experience – 19.5.2020 (online workshop)
Communication and negotiation – 25.5.2020 (online workshop)
Company resource management – 8.6.2020 (online workshop)
Motivation – 17.6.2020 (online workshop)
For more information, please, contact us via e-mail info@uksk.sk. 
VIDEO – Join us and learn from real entrepreneurs how to (re)start your business and keep your company healthy and crisis resilient 
Video – How to overcome the fears when starting a new business?
Video – Why start over? Overcoming fears and heading towards success
Video – Motivation: Every wrong action is a lesson learned 
Video – How the benefits of past experience help to build the brand
---
NEWS:
SAVE THE DATE! Final Conference (23.11.2021, hybrid event)
SAVE THE DATE! Policy Learning Dialogue & Transnational Community Building Workshop (18.-19.3.2021, online)
PROMO VIDEO: Fresh start for second-chance entrepreneurs in 2021
SAVE THE DATE! Policy Learning Dialogue (8.10.2020, online)
DanubeChance2.0: Instruments and tools developed within project with aim to help relevant stakeholders in the area of second-chance entrepreneurship (Press release)
The experience and recommendations in building a brand: Interview with Ivan Štosel about Slovak clothing brand POHAN (in Slovak language)
The provision of support to entrepreneurs in Slovakia: Interview with Peter Andrišin, CEO of Dozen, Ltd.
SAVE THE DATE! Thematic Capitalization Workshop (19.06.2019, Budapest)
SAVE THE DATE! DanubeChance2.0 Opening Conference (25.10.2018, Budapest)
Programme co-funded by European Union funds (ERDF, IPA, ENI)